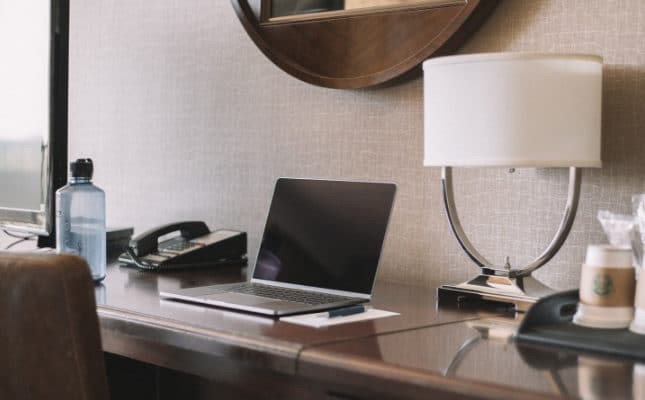 eSSETS helps hotel managers respond quickly and efficiently, and plan better
eSSETS is a cloud-based software solution that helps hotels improve their maintenance, facilities, and asset management.
eSSETS is for teams dedicated to perfecting their guests' experience.
eSSETS software ensures your guests enjoy every bit of their stay.
HVAC. Plumbing. Electrical. Mechanical. Grounds. Housekeeping. Fire safety. As a hospitality facility manager, it all screams for your attention at all hours of the day and night. You diligently serve guests with needs, and sometimes that means you have to anticipate their needs before they do.
eSSETS understands that traditional hospitality management processes are often labor-intensive, slow, error-prone, and risk not having the right information in the right place at the right time. When your facilities suffer from those day-to-day obstacles, it can be hard to feel like you're providing top-notch hospitality.
eSSETS can help move your entertainment, hotel, motel or related lodging facility out from under piles of paper and office filing cabinets while reducing time wasted on searching—and increasing time spent on doing. We provide your entire team with easy to use maintenance software features that make your day-to-day easier.
That way, you can spend more time on those little touches that make you stand out.
eSSETS is a cloud-based software solution that helps hotels improve their maintenance, facilities, and asset management. eSSETS provides a comprehensive set of features that help hotels to:
Track work orders: eSSETS allows hotel staff to submit service requests to report issues and guest needs from desktop or mobile devices. These requests go into a queue to be reviewed, prioritized and assigned to either maintenance staff or to outside contractors. These work orders are tracked from start to finish. Notifications of new assignments can be sent via either email or text messages. All interested parties can be updated with notifications on the status of the work order.
Provide detailed instructions: eSSETS provides a powerful work order system featuring work templates that can provide detailed instructions to staff on how to fix things when they break, how to inspect critical equipment, and how to react to adverse situations. These templates can save time when scheduling recurring work, and can be used on demand when work is assigned and dispatched.
Generate reports: eSSETS generates reports that help hotels to track their maintenance costs, identify trends, and make informed decisions about their maintenance budget.
eSSETS is a scalable solution that can be used by hotels of all sizes. eSSETS is also a secure solution that meets the highest security standards.
Here are some examples of the types of assets eSSETS can help you track and manage throughout their life cycle:
HVAC systems: Heating, ventilation, and air conditioning systems are crucial for the comfort of guests and efficient operation of a hotel. They require regular cleaning, filter changes, and preventative maintenance to keep them running efficiently. A breakdown can be costly and disruptive.
Kitchen equipment: This includes ovens, stoves, refrigerators, dishwashers, and other equipment used in the hotel's restaurant or catering services. Regular cleaning and servicing are essential to avoid breakdowns and ensure hygiene standards are met.
Laundry equipment: Hotels often have their own on-site laundry facilities for cleaning linens and towels. These machines are heavily used and require regular maintenance and repairs.
Elevator systems: Elevators must be maintained regularly for safety and efficiency. This involves regular inspections, lubrication, and sometimes part replacements.
Plumbing systems: While not a piece of equipment per se, a hotel's plumbing system requires constant maintenance. Regular inspections and maintenance can help prevent leaks, blockages, and other issues that can cause significant damage.
Generators and electrical systems: Power systems need regular testing and maintenance to ensure they're ready to kick in during a power outage.
Swimming pools and spas: If the hotel has a pool or spa, these require regular cleaning, chemical balancing, and maintenance to ensure they're safe and enjoyable for guests.
Security systems: CCTV cameras, door locks, access control systems, fire alarm systems all need regular testing and maintenance to ensure they are working effectively.
Fitness equipment: If the hotel has a gym, the fitness equipment will need regular checks and maintenance to ensure it's safe to use.
IT equipment: Servers, computers, Wi-Fi equipment, and other IT hardware needs regular maintenance to keep the hotel's IT infrastructure running smoothly.
By using eSSETS, hotels can improve their maintenance processes and ensure that all of their assets are properly maintained. This can lead to reduced costs, improved safety, and enhanced compliance.
Here are some of the benefits of using eSSETS for hotel management:
Improved efficiency: eSSETS can help hotels to improve their efficiency by streamlining their maintenance processes. This can lead to reduced costs and improved customer satisfaction.
Increased safety: eSSETS can help hotels to improve their safety by ensuring that all equipment is properly maintained. This can help to prevent accidents and injuries.
Enhanced compliance: eSSETS can help hotels to comply with government regulations by tracking all maintenance work and keeping records of all assets. This can help to avoid fines and penalties.
eSSETS automates and maximizes your day-to-day operations.
Recommended Hospitality Resources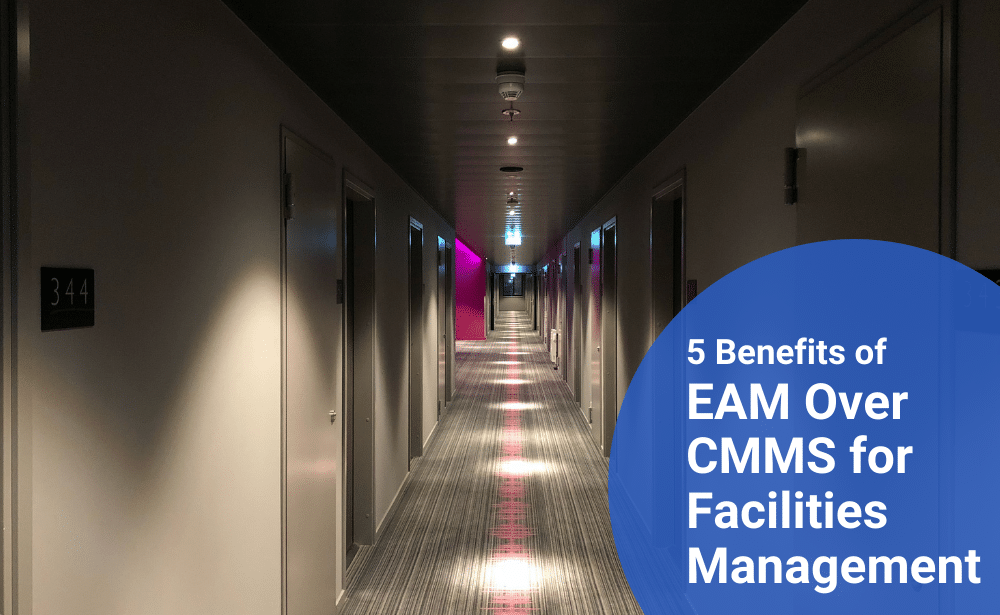 Enterprise Asset Management (EAM) generally provides broader functionality than traditional Maintenance Management Systems (known as CMMS). This article reviews EAM benefits.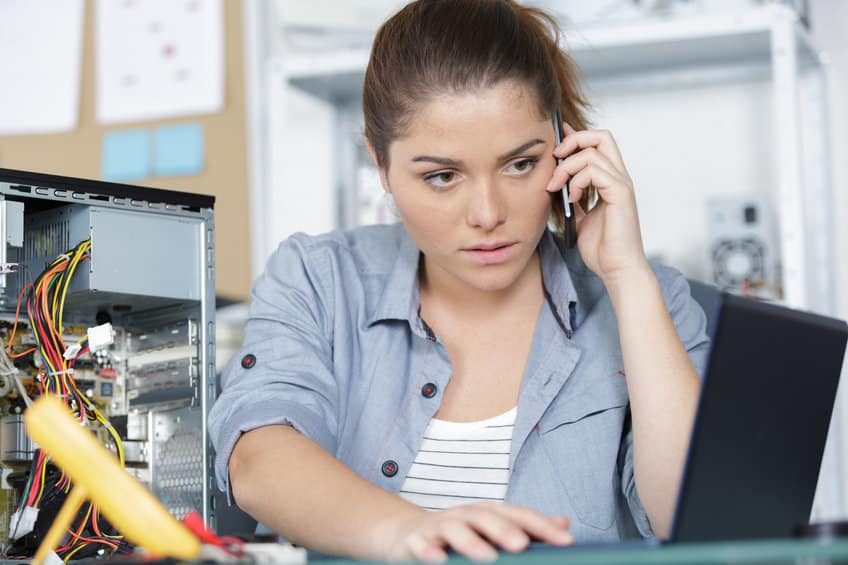 Sally is a research analyst for XYZ Logistics working on a time-sensitive report for the senior VP of Marketing. Due to COVID-19, she's working from