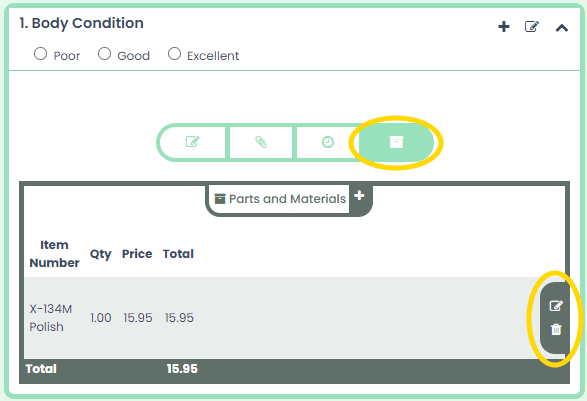 To the right of the materials are two icons, Edit and Delete. Click the Edit icon to return to the dialog box in order to make corrections, or click the Delete icon to remove the row completely.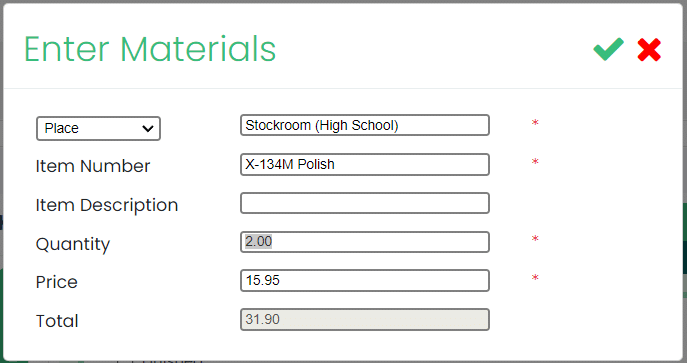 Make any changes and then click the green checkmark to record them.
If the source of the materials is the wrong type, use the dropdown to change to Place when the materials came from existing inventory or Organization when it was purchased from a vendor.
For inventory, you'll need to use the field to the right to choose from where the inventory was drawn. On the other hand, if the item was purchased from a vendor, you'll use the field to choose from the organizations you have in eSSETS.