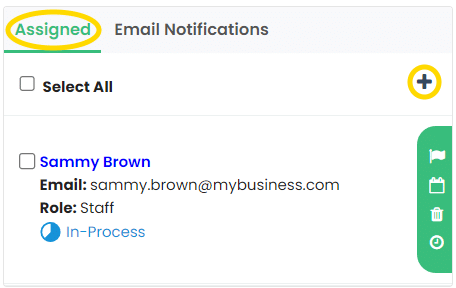 To add an assignment, make sure the Assigned tab is highlighted, clicking it if it isn't already. Click the plus sign + to add a staff or contractor assignee.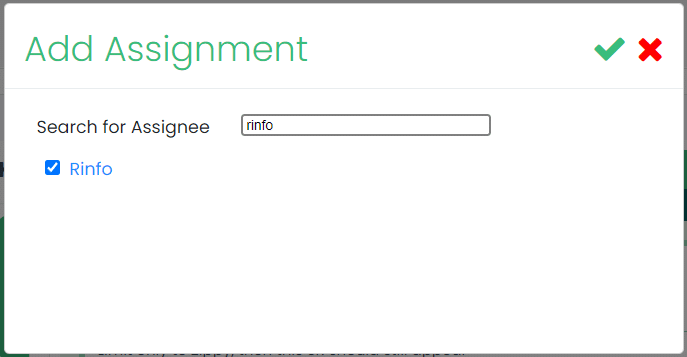 Start typing the name of the assignee, whether a staff member or a contractor. All potential matching assignees appear in a list. Mark who you want to assign and then click the green checkmark to finalize the choice.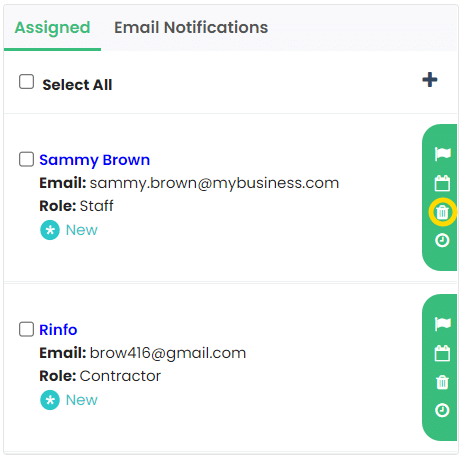 Remove a prior assignment by clicking the Delete icon to the right of the assignee's name.