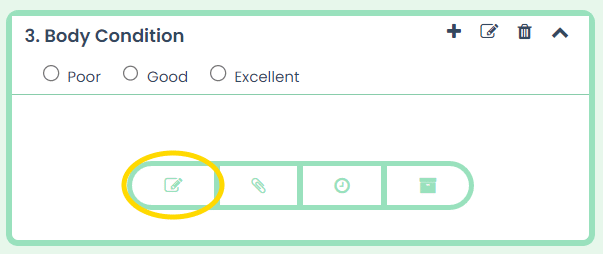 When a task doesn't yet have any notes entered, the Notes icon starts with a white background. Click it to open the first note.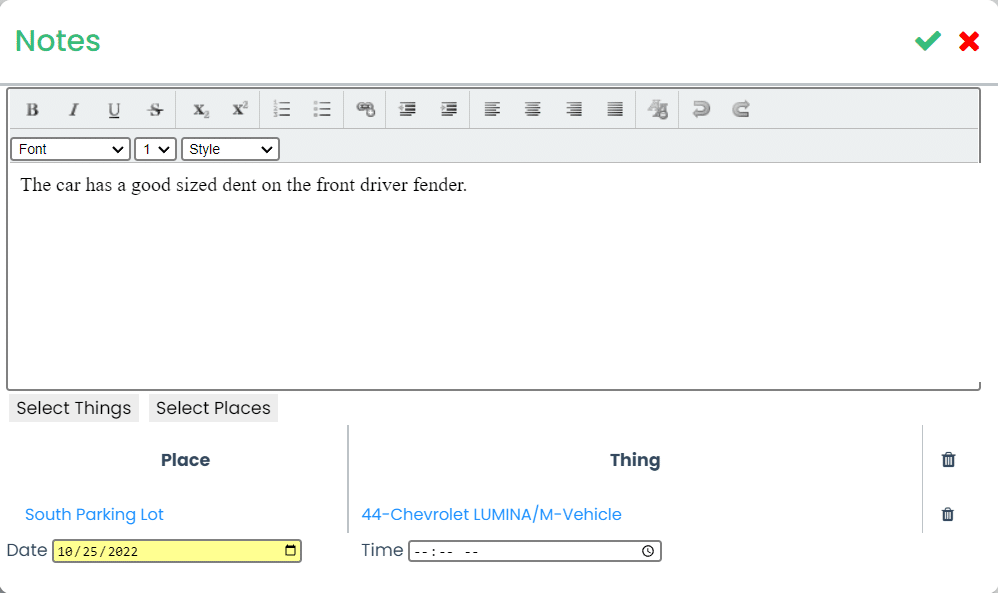 Once the note is open, just type in the big white box. Above the box is an array of formatting tools in case you need to highlight something in bold or italics.
When finished, just click the green checkmark in the top-right corner.

Once the note is added, the Notes icon now shows in green rather than white. Green icons indicate a task has whatever that icon represents, in this case Notes.
To the right of the note is an Edit icon. Clicking this opens the note for further editing or deletion. Don't worry though. eSSETS keeps track of all note revisions so that you can see the original note as well as any changes.